The Three Page® Team
Ron Haugen
CEO and Founder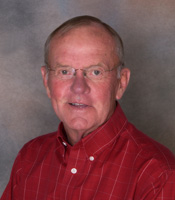 Ron has never met a business he didn't like.  He loves turning small businesses into more profitable ones.  As employee #7 at Winnebago Industries, Ron has done it all.  From crawling under the chassis of the motor home, to being the truck driver, salesman, plant supervisor, plant manager, and eventually CEO, Ron has a unique understanding of what the real issues are facing a company.  He has this knack for quickly assessing a situation and knowing how to turn it around. Wearing jeans and a cap, this humble Norwegian speaks of 'we', not 'I'.  He loves to think of ways to solve business problems. It just comes naturally to him.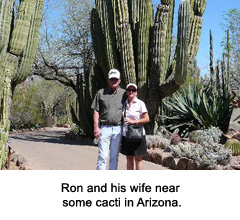 When Ron isn't working on Three Page®, he relaxes and spends time with his supportive, wonderful wife and family.  Whether golfing, hunting, or on the shooting range as a volunteer, Ron knows what really matters most in life.
Julie Hagenson
Head of Customer Experiences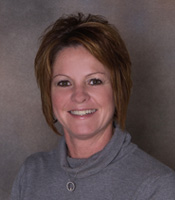 Julie has been with Three Page® since its inception.  With over 20 years in customer service, and as an entrepreneur herself (The Doll's Nest where she makes portrait porcelain dolls to look like your children, and Woven In Iowa where she weaves plastic basket sleeves to go outside of flower pots.), she knows how important it is to get answers fast and things done right the first time.
Outside of work, Julie enjoys spending time with her husband Lynn, an enterprising and hardworking Midwest farmer.  She also enjoys volunteering, gardening, snowshoeing, shopping, and riding her Carving Trikke.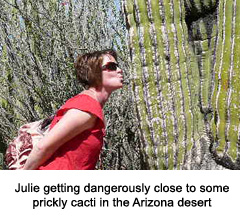 Julie's favorite quote is "One shoe can change your life" from Cinderella.  This quote motivates her to always be open to that one thing new that can come into your life and change EVERYTHING, when you least expect it.
Clayton "TR" Parker
Head of I.T./ Support Services
TR has been with Three Page® since 2008. Starting of as a field representative he spent many hours on the road with Ron learning what it takes to not only sell the software but install it as well. During that time he also learned a lot about running a business from Ron. "He is my mentor. I have learned more from him then I ever learned in college. I wouldn't be the businessman I am today without Ron" – TR
He now leads our IT department and oversees the training of new advisors, software installs and software technical support. A graphic designer and printer by trade, TR also creates all of the graphics we use as well as our website.
TR is a workaholic and constantly has many irons in the fire. Aside from Three Page® he also is on the executive team for two family businesses.
Outside of work, TR is an avid musician and a huge baseball fan. He lives in Arizona where he enjoys spending time on the Colorado River with his sidekick german shepherd, Jenna.